July flew by. I found myself feeling sad to leave the Big Apple but I was also excited for a special part of the trip: an overnight train from New York to Chicago.
The travel time was 19 hours so I splurged for a roomette. It was way more expensive and longer than if I'd flown but this trip is about new experiences and making time for those experiences. It also meant that I would be able to experience the new Moynihan Train Station that was just finished. It was fabulous. Easily the nicest train station I've been to in the US.
When you book a business class ticket in a sleeper room you get to go to the VIP lounge. This is the rich life I mentioned in my New York write-up that I needed. Free food and drinks and plushy chairs. What more could you ask for?
The roomette experience I've only had once when I went from France to Italy with my parents 15 years ago. Since I was traveling solo, my room was smaller but functional. I got some good writing on my queer romance novel done and took in the scenery that the sun afforded me.
Sleeping on a train is interesting. I chose to sleep on the top bed so that the lower section would remain usable. There are straps with hooks that go from the bottom of the bed to the ceiling so that you don't fall out of the bed. It proved helpful overnight when bumps came along. I wrote as we rode through Indiana where it became more apparent to me that there are so many different "Americas" that we don't acknowledge. I think everyone should see how other parts of the country live for nothing more than gaining more perspective. 
The Good
Architecture. If you've been following along, you know that I majored in architecture as an undergrad so it should be no surprise that this is the first thing I mention. Chicago architecture always goes off and makes me so happy. My favorite architects are scattered throughout the city but none greater than Mies Van Der Rohe. I wanted so badly to go to the Illinois Institute of Technology because of his influence there as the Dean of Architecture when he was alive. My overprotective father didn't agree with my choice so I ended up not going. In the times I've been to Chicago before, I've never let myself visit the campus. This time I did and it did not disappoint. While smaller than I imagined, it was still waking up the young bright-eyed designer that I once was. 
Rooftops. In a city full of skyscrapers, it may not be a surprise that I stayed in one this month. The Axis Apartments were right along Navy Pier and Lake Michigan which gave me so much life. Better still, the 60 story building has a full 360-degree accessible rooftop so you could see the city from every angle. If I lived in Chicago, I'd have to live in that building just because of the rooftop. My dates would always be on point!
Food. I love eating, as you all know by now, and Chicago has plenty of food options. I finally checked a few things off of my Chicago bucket list including Portillo's and deep-dish pizza. I also discovered new gems like Velvet Taco (believe me get the chicken & waffle taco and the kickass margarita, which you can get to go!) and Big Jones in Andersonville. Literally the best fried chicken and peach cobbler I've ever had from a restaurant. 
Art. At the suggestion of a friend, I went to the Bisa Butler exhibition at the Art Institute. It was one of THE MOST AMAZING shows I've ever seen. Bisa Butler (@bisabutler) makes these amazing quilts that are truly effing incredible works of art. Each piece has a song associated with it and the playlist is available on Spotify. The music brings these characters to life and your eyes travel across the quilt to see all of the intricate detail. I left the show feeling endlessly inspired.
In-person hangouts. Last but not least, a must-do while I was in Chicago was to meet my intern for MyUmbrella who edits all of our stories, myself included, in person for the first time! It was surreal and amazing and fabulous to be able to spend time together. A MyUmbrella team retreat is a must in the near future.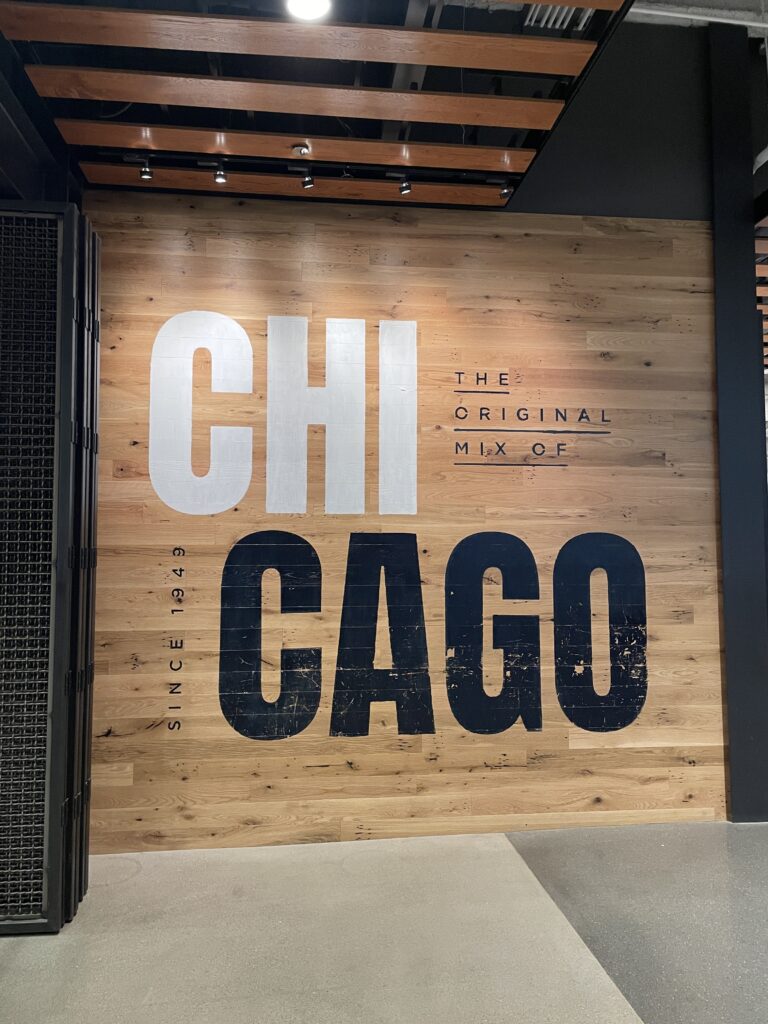 The Bad
Weather. Chicago gave me everything it could for August. Extreme heat, torrential rain, ridiculous wind, muggy and overcast. As I said last month, the cities that cover the summer months give me no choice but to be gross and sweaty. That being said, I got everything but snow, which I have no interest in ever experiencing.
Non-hostile segregation. I didn't notice it as much this trip versus previous visits but one of the things that bugs me the most is the self-segregation that occurs in the city. I know Chicago has a deep racial history and a complicated present but it's still bothersome. In a bar, for example, everyone is mingling when ordering drinks but when you turn around it's Whites over here, Blacks there, Asians over in this corner, and Latinos in the other. It's not like anyone is hostile towards each other. It's just the way it is and it doesn't sit right with me.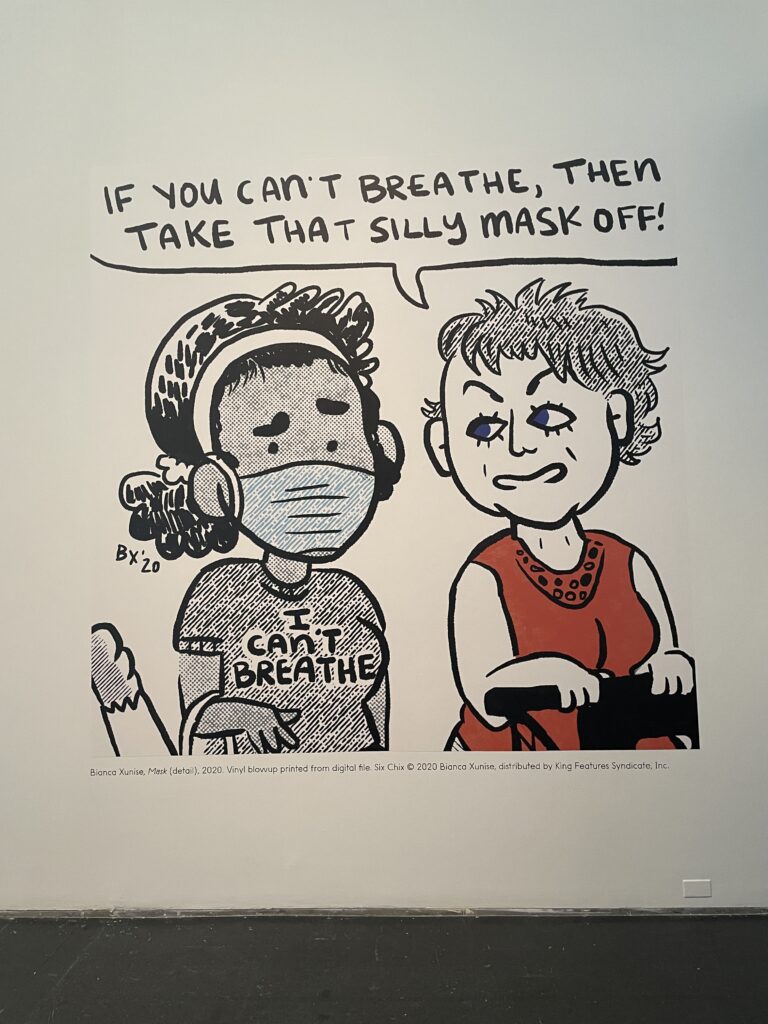 Being Queer in Chicago
Like New York, Chicago is also very queer-friendly. I was able to hit up Market Days in Boystown (a smaller Pride) the first weekend I was there, which was really fun. I walked by the lesbian bar Nobody's Darling in Andersonville one night but was too intimidated to go by myself. Another time, I'll definitely go! Fun fact: Andersonville used to be known as Girlstown. 
Being Black in Chicago
Another melting pot city, I felt comfortable in general. I stayed in Streeterville which is very bougie so I did notice extra eyeballs on me like usual but you learn to tune in out. Despite the segregation, I do love that Chicago has such rich cultural neighborhoods from all corners of the world.
Final Thoughts
My time in Chicago was enjoyable. I did get to enjoy it through my own lens versus my twin's (a close friend) viewpoint since I normally stay with her. There's so much to the city that you could experience something new with every visit.
Will I be back?
Of course! Chicago always has something new to offer and old favorites that are worth experiencing again. Just not in the winter.
Could I see myself living there?
Unfortunately no. It's always a sad no when I think about Chicago. There are so many things to love about it but I can't do it. The racial thing and winters are enough to make it a no. just as it has in the past. Similar to New York, maybe there's a short-term stay somewhere in the future in Chicago but definitely not a 12-month lease. 
City Ranking
1. St. Petersburg, FL
2. Playa del Carmen, MX
3. New York
4. Charlotte, NC
(Philadelphia, PA)
5. Chicago, IL
6. Washington, DC
7. Atlanta, GA
8. Austin, TX
(Nashville, TN)
Next City
Denver, CO
---
Did you enjoy this story? Subscribe to our weekly newsletter to find out when new stories are published.
Learn how to join our Writers Cohort here.
Follow us: