Remember when you were a kid doing something you're not supposed to be doing and your parents would say, "Do you want to live to see your next birthday?" I do. I always rolled my eyes when I'd hear this. Well this time, they were actually right.
I left DC for New York as Elsa had moved across into the Atlantic. Another storm was trailing the stretch but I'd planned to start driving early enough that I'd beat the storm. Unfortunately, that didn't happen. I left an hour and a half later than I wanted to and it was pouring as I departed from DC. I could've stayed another night but I was over DC and couldn't stand the thought of another night there.
The four-hour drive was a mix of rain and clear skies with lightning strikes off in the distance. About an hour and a half outside New York, a lightning bolt hit the freeway perpendicular to me, four lanes away on the shoulder in the opposite direction. I smelled burnt concrete. I was shooketh. I'm so glad it happened with a little bit of daylight still out because it was already so bright that had it happened at night, I definitely would've shit my pants. All I could think was, "Bitch, it's two days until your birthday. Let's make it to 32." So I acted like it was a scene from Twister and sped my ass out of the storm until I was in the clear 20 minutes later. 
Once I made it to the city, everything snapped back into place. Since I left New York in 2013, I've never been back for more than four days. Being back for a month felt more like three. Try as I might, NYC will always be my second home and it felt that way during my stay.
That said: we're officially on the back half of this journey. Unbelievable!
The Good
Birthday fun. It was important to me to be in New York for my birthday (July 11th) so I could celebrate it by doing the things that I know and love. At the top of the list was Smorgasburg, a food festival that happens on the weekends. What started as food trucks on the East River had expanded to multiple locations in Brooklyn and New Jersey. My birthday wish: eat all the amazing food and be drunk and merry. I was able to do that with two close friends and even discovered that there's a ferry system that could take us back to Manhattan so we could walk the high line. It was the chill day that I'd hoped for and more.
Old friends. Going to grad school in New York meant that I had a handful of friends that I knew there. On top of that, there were the people I knew through my day job and through MyUmbrella that also lived in New York. The result? I saw someone I knew almost every day in the month that I was there. While it was fun, that's a lot of face time for a social anti-social person. 
New York summers. Almost every time I've visited, it's been in the winter and I hate it. Having the opportunity to experience summer again was special. It reminded me of all the reasons I love the city: warm nights, rooftop parties, sitting on the river, basking in the sun, and endless activities.
Bucket list. When I was in grad school my alcohol intake skyrocketed. Back home, I drank to find happiness at the bottom of a glass. Grad school only exacerbated that reality and left me unable to drink hard alcohol until this year. It's a part of me that I've distanced myself from to the detriment of some of my friendships there. I felt like a lost idiot that was becoming someone I hated and so I moved home right after graduation. 
I've long wanted tattoos and knew what the first one would be: a Sankofa symbol. Sankofa means "to go back and get it" or "to bring your past forward." While walking through Williamsburg, I passed a tattoo shop and realized it was time to rip the bandaid off. In the city that I didn't think I could live in without returning to my alcoholic ways, this trip showed me who I wanted to be and who I didn't want to be. The city that really forced me to "grow up."
New adventures. One thing that no one told me about was this gay haven called Provincetown in Massachusetts. My friend Nigel and I planned a weekend getaway as an extension of my birthday celebration. We drove to Boston to stay overnight and spent Saturday in "Ptown," which was amazing. It was quieter than past weeks given the outbreak but it was easy to see why people love it. Super gay friendly with cute shops and restaurants. And a beach? Say less.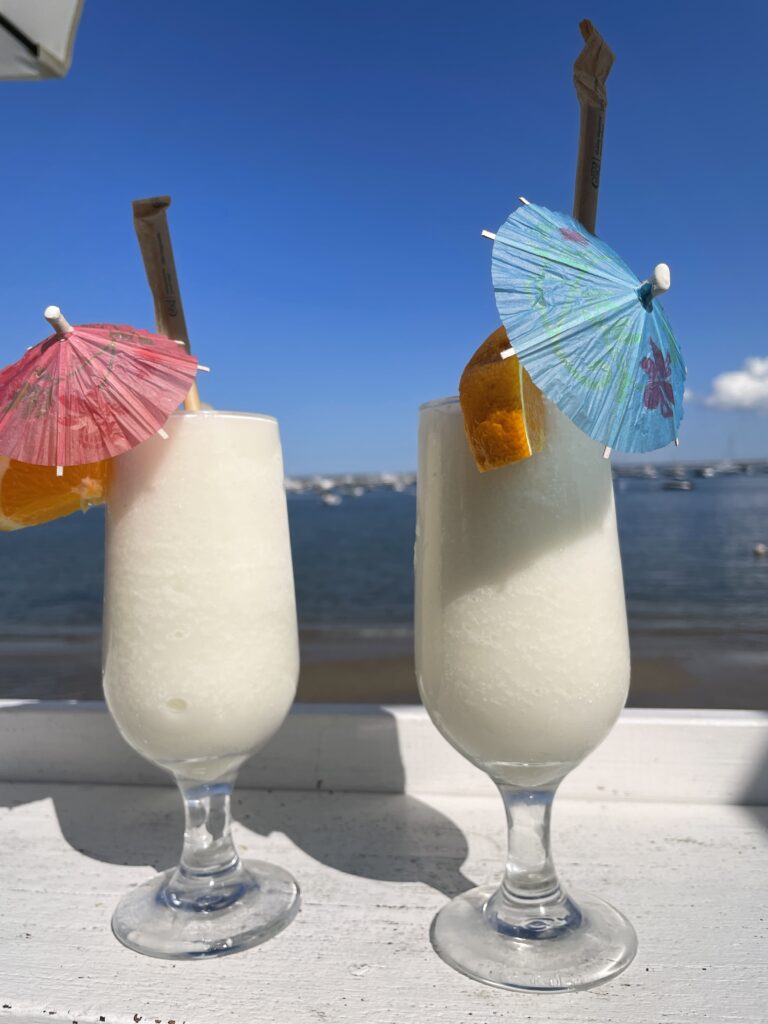 We returned to Boston that night and headed to Portland, Maine on Sunday. Why? Because when else would I go to Maine? Never. Let me tell you: Maine is America's best-kept secret. Everyone there is just super chill, not in a rush, and pretty friendly. A lobster there was only $10 and was AMAZING. If lobster tasted like that everywhere, I'd eat lobster every day. A cottage in Maine is definitely in my future when I settle into my hermit mode. 
The Bad
New York summers. As much as I love the warm summer nights, I hate the hot summer days. I'm not cute when I sweat and I hate sweating in general. That said, when I put this trip together and placed New York and Chicago for the July and August stops, I knew I was going to feel gross for the entire summer.
The roaches and the rats. In my first two weeks, I kept asking myself why I don't live there anymore. There's so much to love about the city. After my weekend in Ptown and Maine, I remembered. The harsh contrast between the New England coastal beauty and the concrete jungle that is New York was extremely apparent the moment we got off the freeway. Suddenly the dirt and grime were all I could see. One day there was a roach that was a solid two inches long just walking on the sidewalk. My eyes suddenly could spot every rat on the streets and in the subway. No city is perfect and in my mind, this is New York's primary disgusting drawback.
Being Queer in New York
Given New York's place in queer history, there's no question I felt comfortable here just as I had nine years ago. I did have the chance to visit Cubbyhole and Henrietta Hudson's which are two lesbian bars that I never got a chance to go to before. My gay male classmates weren't interested in the slightest and I was too chicken to go alone. In general Henrietta's is more my speed than Cubby. 
Being Black in New York
Once again, as a city that's known as a melting pot, I wasn't uncomfortable by any means during my stay. I stayed in El Barrio (now called East Harlem on Google Maps) which is undergoing some serious gentrification. When I lived there I walked about two blocks into the neighborhood and turned right around. Now, it's much cleaner with cute little shops and an organic food grocery store and, of course, the early adopter white people that have moved in. C'est la vie. 
Final Thoughts
New York will always have a special place in my heart. There are things I can do and get there that I can't get anywhere else. I am glad that I conquered my fear of being back in the city for a significant amount of time. It's another weight that I can shed off my back.
Will I be back?
Absolutely. It's clear to me now that I need to visit more than every 3 to 4 years.
Could I see myself living there?
In the first two weeks, the answer was absolutely yes. The last two weeks made me realize that I need to be rich to move back so I can be oblivious to the aforementioned roaches and rats. Perhaps there's a short-term stay in my future but certainly not in the immediate future. 
City Ranking
1. St. Petersburg, FL
2. Playa del Carmen, MX
3. New York
4. Charlotte, NC
(Philadelphia, PA)
5. Washington, DC
6. Atlanta, GA
7. Austin, TX
(Nashville, TN)
Next City
Chicago, IL
---
Did you enjoy this story? Subscribe to our weekly newsletter to find out when new stories are published.
Learn how to join our Writers Cohort here.
Follow us: