I distinctly recall thinking, does this mean I'm gay? Do we subconsciously know this about each other and that's why we all hang out? No, of course not. That's not a thing, don't be silly.
Should bisexuals disclose their bisexuality to a potential partner?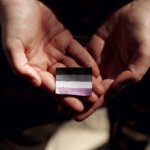 At the end of the day, only you can decide and know what feels best for you.
GET PUBLISHED ON MYUMBRELLA
SUBSCRIBE AND NEVER MISS A STORY