The Founder's Mind: Episode 28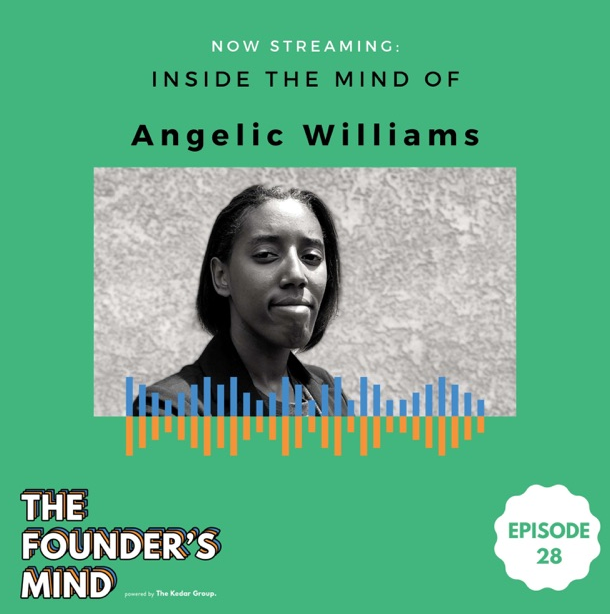 Angelic Williams, Founder & CEO of MyUmbrella, comes on The Founder's Mind and shares her experience as a founder. She discusses making the decision to leave her "comfortable" job to pursue her entrepreneurial pull.
Listen to the full episode here.
Lesbian.com: Enterprising Women
Is there anything we didn't ask you about that you'd like to share with our readers?
I want people to know that my goal is to bring a sense of community and comfort to those that need it most. I wish I had this growing up. It's the struggles and trauma I experienced related to my orientation that gets me out of bed in the morning. So long as those memories persist, I will never stop fighting.
Read the full interview here.
Building an inclusive tech ecosystem starts at the city level — Oakland is leading the #TechDoneRight way
The Kapor Center's #TechDoneRight Day was more than just a series of events — it was the manifestation of an inclusive tech ecosystem in action — starting at the city level — zip code by zip code. The day seemed like a far-reaching goal 5 weeks ago when we started planning but it has been the culmination of the work being done over last three years at the Kapor Center, as we took the public position to make Oakland the home of Tech Done Right.
Read the full article here.
Meet 5 LGBTQ+ People Showing Their Pride as Tech Startup Founders
June was Pride Month and it was rainbows, flags, and parades everywhere! At Founder Gym, we want to shine a light on five LGBTQ+ founders in our community who are building businesses that honor their truth and leverage their unique differences as powerful strengths.
Read the full article here.
Meet the Graduates of Founder Gym Cohort 3
Over the past six weeks, we have trained another 46 underrepresented founders from 28 different cities across the United States.
Read the full article here.
A Green Rainbow for Our Time
Angelic Williams created an app called My Umbrella that tells LGBTQ people of color where to find welcoming businesses. It was inspired by The Green Book, which helped African Americans travel safely in Jim Crow America.
Read the full article here.