Partner with Us
Reach a powerful niche market and stand out from the rest!
Join the Movement!
We're turning traditional digital advertising on its head. No Cost Per Click or Cost Per Impression. Before we talk numbers, let's talk intent. Our team was inspired by The Negro Motorist Green Book and what it meant to African Americans in the Jim Crow era. The excerpt below can be found in the introduction in the 1949 edition of the book:
"With the introduction of this travel guide in 1936, it has been our idea to give the Negro traveler information that will keep him from running into difficulties, embarrassments and to make his trips more enjoyable."
Why Join?
Even today, many across the globe have varying levels of access or exposure to LGBT+ owned / friendly business or organization. As a business or organization owner you may too struggle in your area to market to LGBT+ customers without endangering yourself.
It's for these reasons that we've created our own secret guidebook to exist within the app. By becoming a partner of MyUmbrella your organization / business will be featured within the app. Here's a glimpse of what will be featured:
– Business name
– Location
– Website
– Pertinent information
– Events / specials if applicable
Still not convinced? Take a look at the numbers LGBT+ community buying power
For example, LGBT households consistently outspend the general public when they make their shopping trips.
70%
of LGBT+ adults would pay for a premium product from a company that supports the LGBT+ community
74%
are likely to consider brands that support nonprofits / causes important to LGBT+ consumers
78%
of LGBT+ adults, their friends, family, and relatives would switch to brands that are known to be LGBT+ friendly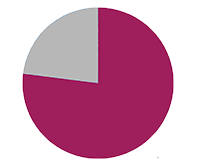 77%
state that companies that support LGBT+ equality will get more of their business this year
88%
believe that corporations that support LGBT+ equality are more important than ever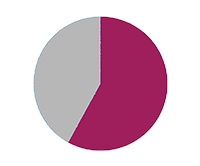 58%
of employees will choose one company over another based on a companies LGBT+ friendly reputation when making purchases for their employers
Get Started and become a Partner Today!